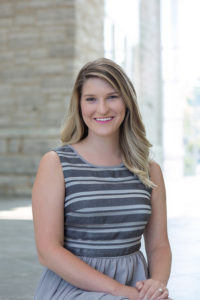 My name is Rebecca Shelly. I was born and raised in the Shenandoah Valley and grew up in Massanutten. I attended Eastern Mennonite School and then Eastern Mennonite University, which is where I met my husband, Isaac. For the first two years of our marriage, we lived on EMU's campus as Residence Directors, living in the dorms and working with undergraduate students. In February 2016, we purchased our first home in the Purcell Park neighborhood of Harrisonburg.
I discovered a love for connecting with people during my studies as a Psychology major. I grew that passion even further during my three years in the wedding industry. Through event planning and managing a local bridal shop, I found that I enjoyed counseling and advocating for couples who were in the process of making emotional decisions about a significant event in their life. I learned quickly the importance of listening to clients' visions and concerns, asking questions, and practicing consistent and clear communication. I wish to bring these skills to my role as a REALTOR®.
In my free time, you will often find me walking through the park or JMU's campus with our West Highland White Terrier, Pete, or enjoying the many wonderful Downtown Harrisonburg restaurants. Heritage Bakery is my favorite breakfast spot because their pastry case can't be beat! It's also where my husband and I got engaged in 2013.
Rebecca Shelly
REALTOR®
Valley Roots Team by Kline May Realty