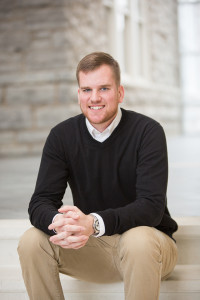 My name is Jay Michael Harnish; however, most people call me Michael. I grew up in Lancaster, PA but moved here permanently after attending college in the 'burg. I fell in love with a girl that I met in college; we married, bought our first house, and we welcomed our daughter, Madelyn, in July of 2014.
The Valley has so much to offer a young family: great schools, a vibrant community life, safe neighborhoods, and a city council who genuinely wants the best for the people of their city. Beyond the efforts to resurrect downtown, city council has made many efforts to provide safe biking routes as well as a variety of activity facilities to keep Harrisonburg healthy! And when you can't find what you are looking for in Harrisonburg, major cities like Charlottesville and D.C. are within reach.
I became a REALTOR to guide others through the process of choosing a house to make into a home because it is a life-altering decision that most only get to make a few times in life. I love houses—the architecture, the construction, the unique characteristics of each home, but more importantly, I love making a house into a home—the decor, the smells, the memories.
I have too many hobbies for too little spare time! Harrisonburg has helped grow many of my hobbies including hiking, biking and frolfing (frisbee golfing). Also, I enjoy playing guitar, making wood projects, renovating my home, and gardening.
I am positive that I, supported by the Valley Roots Team, can help you find your next house or sell the one you're currently in.